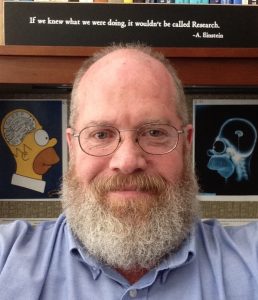 In this holiday season, I hope you find peace, hope, and a bright outlook for the new year.
As we transition from one year to the next, I like to reflect on the past, and, in this case, I would review the last 18 months of ASIA's progress.  ASIA continues to grow and lead in the field of SCI Medicine, working to expand our understanding of and impact on spinal cord injury.  With an agenda of "translation and integration", we have expanded at our borders to be more inclusive and we are working more and more within our society to bring the bench and the bedside and various scientific and clinical disciplines closer to each other.  It is not just that we want to practice the best SCI Medicine of today, it is that we want to develop the improved SCI Medicine of the future.
We have enjoyed highly successful annual scientific meetings over the past 2 years.  Our membership is up, submissions to our meetings are up, our finances continue to improve, we have integrated new board members, we continue to benefit from the actions of our vibrant committees, and we have grown our awards.  In 2018, we awarded our first FASIA, TRoHNS and Mulcahey awards and in 2019 we will award the first Anthony DiMarco award to a physician trainee.
We have started many new initiatives as well.  Members of the new Americas committee have traveled to Uruguay and Ecuador as ASIA ambassadors to support development of improved SCI care in Central and South America.  Our new Primary Care committee has begun to develop ways to reach non-SCI trained primary care providers so they can better understand what constitutes the best in SCI care.  We have separated the Research and Awards committee into two independent committees and the Research committee has already held a successful strategic planning session to lay out a roadmap for advancing translational SCI research in ASIA.  Our Training committee has developed for ASIA a training program product that will allow us to gain revenue by teaching our intellectual property.  Already, we have two significant clients for that program.  The International Standards committee is looking towards releasing an update of the ISNCSCI Standards Booklet at the April 2019 meeting and we will also hear from the new Trainee subcommittee of the Membership committee about how ASIA is meeting the needs of trainees and how it could further develop that support.  We have submitted a NIH R13 grant to fund travel scholarships to the 2019 meeting for diversity, trainee and allied health applicants.  Finally, our incoming leadership will lead our board through a review of our organizational strategic plan the day before the 2019 meeting begins.
Plans are in full swing for the April 2-5, 2019 SCI Summit in Hawaii. At that meeting, we will emphasize the current state of the science and I will have more to say on that in my next presidential message.
I wish each and every ASIA member my warmest regards of the season.
Cheers,
Keith Tansey, MD, PhD, FASNR
ASIA President