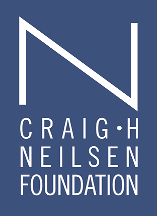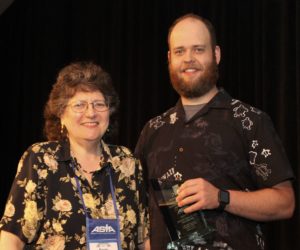 Jacob G. Long, PT, DPT, NCS, ATP/SMS, a physical therapist at the Methodist Rehabilitation Center in Jackson, Mississippi has been awarded the 2019 Neilsen-ASIA Research Award recipient. Mr. Long will receive $25,000 to fund his study, "Does the speed of robotic leg movements during tilt-table verticalization affect orthostatic hypotension in persons with subacute SCI?." He received the Neilsen-ASIA Research award during the 2019 SCI Summit in Honolulu, Hawaii.

Jacob Long received his doctorate in physical therapy from the University of Mississippi Medical Center in 2013.  He initially worked in the outpatient setting in Fayetteville, North Carolina. Upon return to Jackson, he joined Methodist Rehabilitation Center in 2014. After a year in the stroke program Dr. Long transitioned to the spinal cord injury program to advance his education and clinical expertise through study of this complex condition. In parallel to his clinical duties, he achieved two assistive technology certifications from the Rehabilitation Engineering and Assistive Technology Society of North America (RESNA) – the Assistive Technology Professional (ATP) in 2016 and Seating & Mobility Specialist (SMS) in 2017. After passing the American Board of Physical Therapy Specialties board examination in Neurologic Physical Therapy (NCS) in 2018, he was promoted to the position of Clinical Specialist. In this role, he serves as a resource and mentor for other therapists and students, and actively collaborates with the investigators in the Methodist research division, the Center for Neuroscience and Neurological Recovery. In addition to his growing expertise in neuro-rehabilitation and robotic therapies, he performs complex wheelchair seating evaluations during inpatient rehabilitation. Dr. Long also participated in preparing and presenting lectures regarding the principles and challenges of seating and positioning in the inpatient rehabilitation setting. In addition to his clinical activities, he assists with the education of physical therapy students in the fields of seating/mobility, robotics, and neurologic physical therapy practice and participates in the Neurologic Physical Therapy Residency program through the University of Mississippi Medical Center.
---
The Neilsen Foundation Allied Health Professional Research Award of ASIA is a one-year award of $25,000 to a clinician at the master's or clinical doctorate level.  The purpose of the award is to encourage clinicians in the field of SCI to incorporate an element of research into their professional practice.  Recipients are selected by the ASIA Awards Committee and will receive his/her award in person at the ASIA Annual Meeting.  The recipient will be asked to present their work at a future ASIA meeting.  Registration for the latter meeting will be complimentary.  If the recipient is not an ASIA member, they will be given a complimentary one-year membership.
---
Submissions will be accepted in the summer of 2019.  Details TBA