Established in 1987, this award is presented periodically by ASIA to an individual who has made a significant contribution to the world of spinal cord injury care. Criteria include: career dedication; peer recognition; professional competence; and recognized achievement. Each recipient is chosen from a slate of member submitted candidates to the Awards Committee. The committee forwards its recommendation to the ASIA Board for final approval. 

---
The ASIA Lifetime Achievement Award for 2016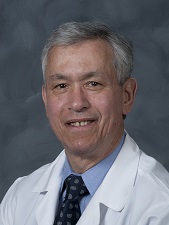 The 2016 recipient of the ASIA Lifetime Achievement Award is Lawrence C. Vogel, MD.
Dr. Vogel is Medical Director of SCI Program and Interim Chief of Staff at the Shriners Hospitals for Children, Chicago and Professor of Pediatrics at Rush Medical College. His contributions to SCI medicine and rehabilitation span almost 4 decades. He too is a prolific writer with over 150 peer-reviewed publications; 25 book chapters and; two books. He has delivered over 500 oral presentations, instructional courses and/or invited lectures; served as vice chair and chair for the Consortium for Spinal Cord Medicine; is past president of the American Paraplegia Society and American Spinal Injury Society, and served on the Board of Directors of both organizations for 13 and 12 years, respectively. Dr. Vogel also served on the Board of Directors of the Illinois Chapter of National Spinal Cord Injury Association; served as issue editor for six issues of Topics in Spinal Cord Injury Rehabilitation and; was on the editorial board of Journal of Spinal Cord Medicine for 11 years. More recently, he co-chaired a workgroup on reviewing the NINDS CDE and International SCI Data Sets for pediatric Spinal Cord Injury, and is currently co-editor of Topics in Spinal Cord Rehabilitation. He has had a sustained program of research on pediatric SCI with funding that spans 25 years. The work he has done throughout his career has transformed the landscape of pediatric SCI. For all of these reasons, he is most deserving of the 2016 Lifetime Achievement Award.
Past Recipients
P. Hunter Peckham, PhD
2015
Michael J. DeVivo, DrPH
2014
Lesley M. Hudson, MA
2013
Daniel P. Lammertse, MD
2012
Charles H. Tator, MD, PhD
2011
Randal R. Betz, MD
2009
J. Darrell Shea, MD
2008
Robert L. Waters, MD
Gale G. Whiteneck, PhD
2007
Hans Frankel, MD
2006
William H. Donovan, MD
2005
Jerome M. Cotler, MD
2003
Kristjan T. Ragnarsson, MD
2002
Henry B. Betts, MD
2001
John F. Ditunno, Jr., MD
2000
Theodore M. Cole, MD
1999
Paul R. Meyer, Jr., MD
1998
David F. Apple, Jr., MD
1997
Alain Rossier, MD
1996
J. Paul Thomas
1994
Samuel L. Stover, MD
1993
Albin T. Jousse, MD
1992
R. Edward Carter, MD
1991
A. Estin Comarr, MD
1990
John M. Young, MD
1987