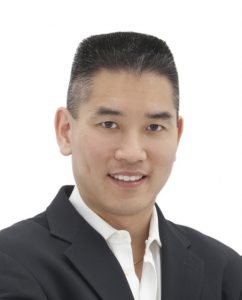 Brian K. Kwon, MD, Professor in the Department of Orthopaedics at the University of British Columbia, the Canada Research Chair in Spinal Cord Injury, and the Dvorak Chair in Spine Trauma, is the recipient of ASIA's 2018 Apple Award.
The Apple Award for excellence in publishing in spinal cord injury rehabilitation literature is presented annually during the ASIA annual scientific meeting in recognition of the best published paper by a clinician or researcher in the preceding calendar year. The Apple Award is named in honor of David F. Apple, Jr., MD, founding member and past-president of the American Spinal Injury Association (ASIA). The award is a collaboration of three entities that were critically important to Dr. Apple during his long career in orthopaedic surgery at the Shepherd Center in Atlanta, Georgia, where he served as founding medical director for 30 years. Dr. Apple is currently emeritus medical director of the journal "Topics in Spinal Cord Injury Rehabilitation" of which he was editor in chief from 1994-2011.
Dr. Kwon is an attending spine surgeon at Vancouver General Hospital, a level 1 trauma center and regional referral center for spinal cord injuries (SCI).   He is also a research scientist at the International Collaboration on Repair Discoveries (ICORD) and the Chair of the SCI Cure Committee for the Rick Hansen Institute.   His primary clinical and scientific research focus is in spine trauma and spinal cord injury (SCI).   As a surgeon-scientist, he is particularly interested in the bi-directional process of translational research for spinal cord injury.  He has worked extensively on establishing biomarkers of human SCI to understand the biology of human injury and to better stratify injury severity and improve the prediction of neurologic outcome.  Dr. Kwon has led the development of a novel large animal model of SCI and is utilizing this for both bench-to-bedside and bedside-back-to-bench translational studies.   He has also led initiatives to establish a framework for how promising therapies for SCI should be evaluated in the laboratory setting prior to translation into human patients.
Dr. Kwon's paper "Spinal cord perfusion pressure predicts neurologic recovery in acute spinal cord injury" appeared in the American Academy of Neurology in October, 2017. Co-authors include:  Jordan W. Squair, MSc;  Lise M. Bélanger, RN, MSN;  Angela Tsang, RN; Leanna Ritchie, RN;  Jean-Marc Mac-Thiong, MD, PhD, FRCSC;  Stefan Parent, MD, PhD, FRCSC; Sean Christie, MD, PhD,FRCSC;  Christopher Bailey, MD,MSc, FRCSC;  Sanjay Dhall, MD;  John Street, MD, PhD;  Tamir Ailon, MD, MPH,FRCSC;  Scott Paquette, MD, MEd, FRCSC;  Nicolas Dea, MD, FRCSC;  Charles G. Fisher, MD, MPH, FRCSC;  Marcel F. Dvorak, MD, FRCSC;   Christopher R. West, PhD*
Rules and Eligibility
No self-nominations will be accepted.  Nominees do not have to be members of ASIA.  Recipients must register for and attend the ASIA meeting at which the award will be presented, with an option to present the winning article as a poster; and attend the annual Research Day at Shepherd Center to present a talk based on the winning paper. The award includes a cash prize, complimentary ASIA registration, expenses to attend the ASIA meeting up to a maximum of $1,000 (North America) or $2,000 (outside North America), customary expenses to travel to Shepherd Center Research Day, and an engraved crystal award.
How to Apply
Nominations are submitted, along with a copy of the article being nominated, to Patty Duncan:  patty@asia-spinalinjury.org.
The following individuals are not eligible for the Apple and Vogel Awards: ASIA President, President-Elect, Immediate Past President, Research and Awards Committee Chair and Vice Chair.
---
Previous Recipients of the Apple Award:
2017
Philip Popovich, PhD
Columbus, Ohio
2016
Spyridon Karadimas, MD, PhD
Toronto, Canada
2015
Meegan G. Van Straaten, PT, MSPH
Rochester, MN
2014
Jacquelyn J. Cragg, MPH
Vancouver, BC, Canada
2013
Ralph J. Marino, M.D.
Philadelphia, PA
2012
Mark S. Nash, Ph.D.
Miami, FL
2011
Christopher D. Pritchard, Ph.D.
Boston, MA
2010
Anthony F. DiMarco, M.D.
Cleveland, OH
2009
James S. Krause, Ph.D.
Charleston, SC
2008
Christopher Patrick Smith, M.D.
Houston, TX
2007
Mary Jane Mulcahey, Ph.D.
Philadelphia, PA