North American SCI Consortium (NASCIC)
October 12, 2017
Miami, FL

The Consortium, formed by several individuals with SCI in the US and Canada, wishes to bring together organizations in North America to educate, represent and communicate with people living with SCI and their caregivers. Additional information about the meeting can be found here.
---
 ISCoS Annual Scientific Meeting

October 24 – 26, 2017
Dublin, Ireland
http://www.iscos.org.uk/2017-annual-scientific-meeting
---
7th Annual National Spinal Cord Injury Conference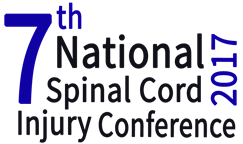 Nov 8-11, 2017
Fallsview Casino Resort
ON Canada
http://www.sci2017.com/

---
American Society for Neurorehabilitation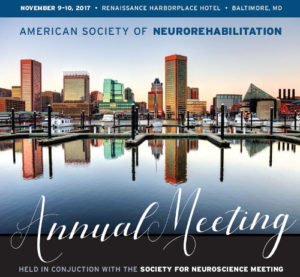 Nov. 9 & 10, 2017
Annual Meeting
Baltimore, Maryland
https://www.asnr.com/i4a/pages/index.cfm?pageID=3769

---
Society for Neuroscience- 47th Annual Meeting
Society for Neuroscience- 47th Annual Meeting
November 11-15, 2017
Walter E. Washington Convention Center
http://sfn2017.org/

---
Annual Scientific Meeting of ANZSCoS 2017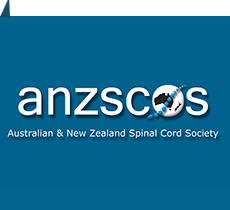 The Australian & New Zealand Spinal Cord Society (ANZSCoS) ASM
November 15-17, 2017
Brisbane Convention & Exhibition Centre
www.dcconferences.com.au/anzscos2017

---
Call for Proposals- 17th Annual Symposium on Neural Regeneration
Asilomar Conference Grounds, Pacific Grove, California
November 28 – December 2, 2017
Deadline: October 10, 2016
Visit http://theisnr.org/ for more information.
---
Cervical Spine Research Society (CSRS)
45th Annual Meeting
Nov. 30-Dec 2, 2017
Diplomat Beach Resort
Hollywood, FL
http://www.csrs.org/events/annual-meeting/
---
10th World Congress for NeuroRehabilitation
Feb. 7-10, 2017
Mumbai, India
www.wcnr2018.in

---
NANS – NIC 2018
June 25 – 29, 2018
Baltimore, MD
www.neuromodulation.org
---

Movement and Cognition
July 27-29, 2018
Boston, USA
www.movementis.com