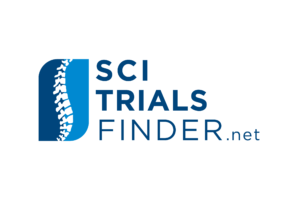 Please join ASIA in welcoming SCITrialsFinder.netto our SCI community.
The SCITrialsFinder.net website will allow individuals with spinal cord injury, their families and health care professionals to read common language information about clinical trials as developed by experienced clinical investigators (we call these curations or curated trials). We have started by curating trials looking for participants for studies of interventions targeting improvement of neurological and related functional outcomes, currently underway in North America, Europe and Australia. In addition to the curated trials, users can also read about all SCI related trials registered on clinicaltrials.gov.
Your input is requested! Please register and test the site. We welcome comments, feedback and suggestions – email us at: feedback@SCITrialsFinder.net. 
Please note that the website is currently focused on improving the user experience for individuals with SCI. In the future we will be working towards functionality to assist scientists and other stakeholders involved with SCI clinical trials.
We are excited about this new tool for the SCI Community.