The Pediatric Committee of the American Spinal Injury Association consists of 15-20 members from a variety of disciplines, including pediatrics, physical medicine and rehabilitation, urology, neurology, psychology, social work, nursing, and physical and occupational therapy. Our mission is to:
Promote and establish standards of best practice for medical care, rehabilitation, habilitation and transitional phases of children and youths with spinal cord injury
Educate healthcare, community-service and school professionals, patients and their families as well as the public on all aspects of pediatric spinal cord injury and its consequences in order to a) prevent injury, b) improve medical care, rehabilitation and habilitation services and, community and school programs, c) minimize adverse impact on parent and sibling vocational and avocational pursuits, and d) increase availability of services as a way to support the child and family well-being; and
Foster research that aims to a) prevent pediatric spinal cord injury, b) improve medical care, rehabilitation and community services, c) reduce consequent disability, d) foster wellness and participation of the child and family, e) promote healthy and successful transition into adulthood, and f) find a cure for pediatric SCI.
For the 2016-2017 year, we are establishing guidelines for best practice in pediatric SCI care, creating a library of critical appraisals of the literature focusing on clinical questions, and establishing a Best Pediatric Paper award to be given at the annual meeting. We have monthly conference calls and meet at the annual ASIA meeting.
---

Committee Vice Chair:  Kimberly Scharff PT DPT PCS
Shriners Hospitals for Children
Philadelphia, PA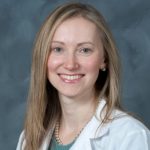 Board Liaison:   Kathy Zebracki PhD
Shriners Hospitals for Children – Chicago, IL
Committee Members
Dirk Alander, MD
Dept. of Orthopaedic Surgery — Kirkwood, Missouri
Jamie Baisden, MD
Medical College of Wisconsin — Milwaukee, WI
Randal R. Betz, MD
Institute for Spine and Scoliosis — Ocean City, NJ
Jacob Buchowski, MD
Washington University in St. Louis — Saint Louis, MO
James Guest, MD, PhD, FACS
The Miami Project to Cure Paralysis — Miami, FL
Michael Haak, MD
— Danville, PA
James S. Harrop, MD
Thomas Jefferson University — Philadelphia, PA
Brian K. Kwon, MD
— Vancouver, BC Canada
George Macrinici, MD
CWRU/MetroHealth — Naperville, IL
Mark Prasarn, MD
University of Texas — Bellaire, TX
Wilson Ray, MD
Washington University — St. Louis, MO