Holiday 2018 Issue
President's Message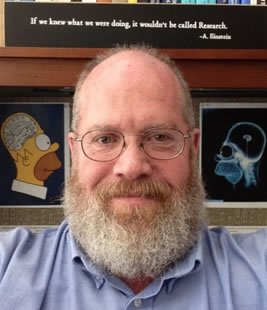 Keith Tansey, MD, PhD, FASNR
By Keith Tansey, MD, PhD, FASNR
ASIA President
In this holiday season, I hope you find peace, hope, and a bright outlook for the new year. 
As we transition from one year to the next, I like to reflect on the past, and, in this case, I would review the last 18 months of ASIA's progress.  ASIA continues to grow and lead in the field of SCI Medicine, working to expand our understanding of and impact on spinal cord injury.
Read More...
_____________

ASIA Names 2019 Lifetime Achievement Award Recipient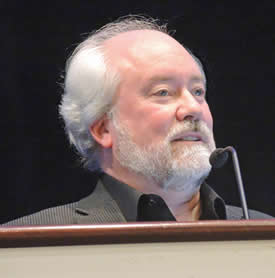 John Steeves, PhD
Established in 1987, the ASIA Lifetime Achievement Award is presented to an individual who made a significant contribution to the world of spinal cord injury care. Criteria includes: career dedication, peer recognition, professional competence, and recognized achievement. Each recipient is chosen from a slate of candidates submitted by members to the Awards Committee. The committee forwards its recommendation to the ASIA Board for final approval.
Read More...

_____________
Dr. Post to Present 2019 Sell Lecture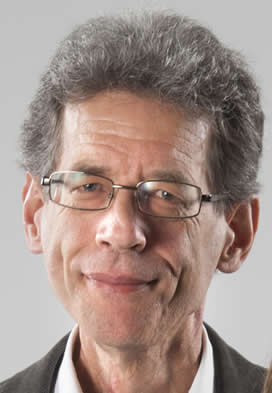 Marcel Post, PhD
The ASIA 2019 Distinguished G. Heiner Sell Lectureship will be presented by Marcel Post, PhD.
Dr. Post studied psychology and graduated in 1985. He is special (research) professor of spinal cord injury rehabilitation at the University of Groningen since 2014. He is also leader of the spinal cord injury research program at the Center of Excellence for Rehabilitation Medicine (University Medical Center Utrecht and De Hoogstraat Rehabilitation) in Utrecht, the Netherlands.
Read More...

_____________
ASIA Requesting Nominations for Apple and Vogel Awards
The submission deadline for both awards is January 15, 2019.
The following individuals are not eligible for the Apple and Vogel Awards: ASIA President, President-Elect, Immediate Past President, Research and Awards Committee Chair and Vice Chair.
Read More...
_____________
News & Updates
SCI Model System Recruiting Wheelchair Users


University of Pittsburgh Model Center on Spinal Cord Injury is recruiting wheelchair users for a research study to determine the effectiveness of a remote wheelchair transfer training program. This study will be conducted entirely in an online environment.
To be eligible, individuals must be between 18 and 75 years old, and use a wheelchair for mobility. Participants will be compensated for their time.
Call 412-648-4196 or email eak20@pitt.edu to speak to a study coordinator. Click here to learn more about the study.
_____________
Clinical Trial Training Program
The premier North American organization in the field of Spinal Cord Injury care, education and research, ASIA provides unparalleled training excellence in the administration, scoring and interpretation of the International Standards for Neurological Classification of Spinal Cord Injury (ISNCSCI).
Read More...
_____________
ASIA Needs Your Help!
Share Your Gifts! Join a Committee!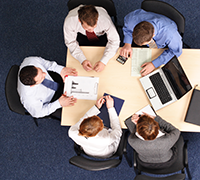 ASIA is looking for enthusiastic members who want to get involved. Committees are a great way to gain experience, network, pay it forward and become a leader. Read about our ASIA committees here.
If you would like to join one of our committees, complete a new streamlined committee application, save and return to Carolyn Moffatt at carolyn@asia-spinalinjury.org.

Registration is Open!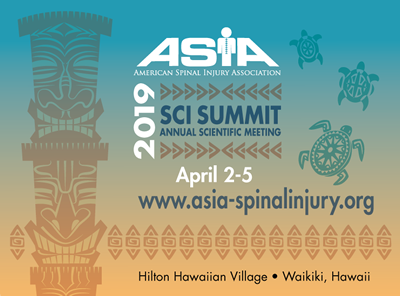 The 2019 Spinal Cord Injury (SCI) Summit, American Spinal Injury Association's (ASIA) Annual Scientific Meeting in Waikiki, Hawaii, April 2-5, 2019 will be here before we know it! The Planning Committee for the conference is excited to announce several features in this year's program.
Read More...

_____________

Exhibitors
Exhibitors are an integral part of ASIA conferences and a central part of the 2019 program.  If you are interested in becoming an exhibitor or have a potential exhibitor/sponsor in mind, check out and share complete exhibitor information in the 2019 Exhibitor Prospectus. 
For more information, please contact Commercial Support manager Dana Gibson at dana@societyhq.com
_____________
Members in the News
ASIA Health Policy and Advocacy Committee Chair, Matt Davis wrote a blog post for the CDC regarding the SCI and CAUTI issue. The title of the post is "Unintended Consequences for Patients with Spinal Cord Injury."
Read More...
_____________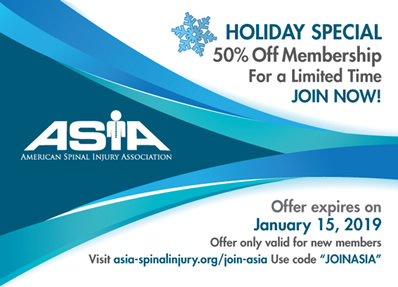 Give the gift of membership to ASIA.  For a limited time only, new members can join the American Spinal Injury Association for 50% off. 
Read More...

_____________
Mentor-Mentee Program
The American Spinal Injury Association (ASIA) Mentoring Program is a way to build connections with experienced members who can help answer questions regarding Spinal Cord Injury and the association. New members interested in a mentor will be matched before or during the ASIA Annual Meeting, where there will be an opportunity for mentors and mentees to meet.
Read More...
_____________


Did You Know?  ASIA's Education and Electronic Communications Committee pull SCI research
articles for the ASIA website and social media?  Check out new SCI Research Articles here.


_____________
Welcome!

New ASIA Members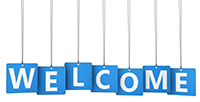 ASIA is pleased to announce the following new members who will add strength, expertise and vitality to our association.
Read More...