President's Message

By Keith Tansey, MD, PhD
ASIA President
Well it has been a busy last six months for ASIA. We have gained a new Board member and are taking nominations for our next one. We have negotiated a new and improved contract with our management company, Ruggles Service Corporation, for the next two years. Our committees have completed a review of our Strategic Plan
Read More...
_____________
News & Updates
New Membership Categories Announced!

The ASIA Membership Committee is pleased to announce two new Clinic/Institutional Membership categories. The NEW Clinic/Institutional GOLD membership includes core benefits of the higher PLATINUM Clinic/Institutional membership but with simplified benefit options.
Read More...
_____________
Call for Nominations
We Welcome Your Nominations for the ASIA Board of Directors
The American Spinal Injury Association's Nominating Committee invites members to submit nominations for candidates to serve on the ASIA Board of Directors. There will be one open position. The new board member will begin a two year term at the conclusion of the ASIA Scientific Meeting in Rochester, MN, May 2-4, 2018. You are encouraged to nominate yourself or someone else who has demonstrated leadership in SCI research, education and/or clinical practice, and is an active and contributing members of ASIA. Nominations, along with a CV and photo should be submitted to Patty Duncan at the link below.
Submit Now...
_____________
Share the News!
Members in the News
ASIA welcomes news of our members' news worthy information. Please contact Carolyn Moffatt to share your accomplishments with your fellow members.
Send Member News...
_____________
Members in the News
AANEM President's Research Award Goes to ASIA President Keith Tansey
Congratulations to Keith Tansey, MD, PhD, honored for winning one of the President's Research Initiative Awards at the 2017 American Association of Neuromuscular and Electrodiagnostic Medicine (AANEM) Annual Meeting in Phoenix. Of more than 200 abstracts selected for presentation this year, the award was given to the best 10 that reflected the AANEM President's research focus for the year, Enhancing the Understanding, Diagnosis and Management of Painful Neuromuscular Conditions. Dr. Tansey's submission was entitled "Manipulating Chronic Inflammation to Reduce Nociceptive Hyperreflexia and Pain Afferent Sprouting After Neural Injury."
_____________
Looking for a New Job?
Current SCI Job Postings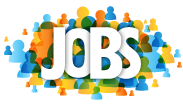 Director of Inpatient Spinal Cord Injury
Washington, DC

Job postings on the ASIA website run for a period of 60 days and are free for ASIA members.
Read More...
_____________
Take Advantage
of These Useful Tools!
ASIA eLearning Modules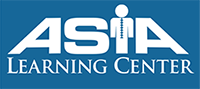 ASIA's online courses are selfpaced, multimedia modules that include assessments and a course completion certificate.
Read More...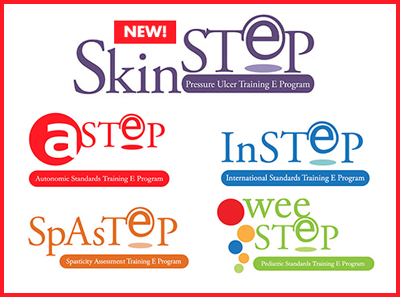 Plan Now!
Getting Ready for Rochester!
Thank you everyone who submitted abstracts for courses, presentations and posters for the 2018 ASIA Scientific Meeting. We received a record number of submissions this year! The conference program is being finalized. Our goal is to create a rich and diverse program that will benefit all
Read More...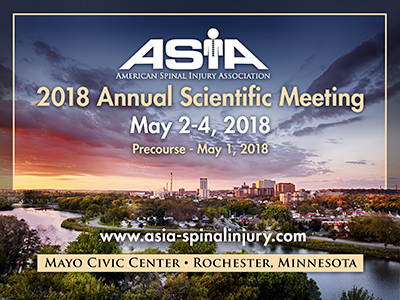 _____________

The Distinguished G. Heiner Sell Lectureship will be presented at the 2018 ASIA Annual Conference by William "Zev" Rymer, MD, PhD.  Dr. Rymer is Director of the Single Motor Unit Laboratory at the Shirley Ryan AbilityLab (formerly the Rehabilitation Institute of Chicago, RIC)  Dr. Rymer has been a pioneer in adopting an integrative research approach to improve the lives of persons with spinal cord injury, combining aspects of bioengineering, neuroscience, neurology and physiology. 
Read More...
_____________
2018 Lifetime Achievement Award
Drs. Richard P. Bunge and Mary Bartlett Bunge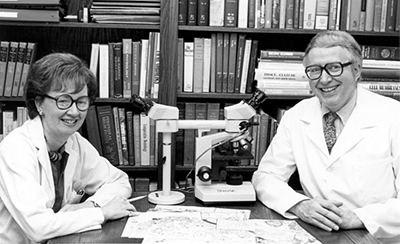 The 2018 ASIA Lifetime Achievement Award has been co-awarded to Dr. Richard P. Bunge and Dr. Mary Bartlett Bunge. Richard Bunge, MD spent his lifetime at the forefront of research efforts to understand and improve the processes of repair in the nervous system. Mary Bartlett Bunge, PhD, is currently Professor of Cell Biology, Neurological Surgery, and Neurology and the Christine E. Lynn Distinguished Professor of Neuroscience at the Miller School of Medicine, working in The Miami Project to Cure Paralysis.
Read More...
_____________
Please Note
Quick Links to
Important Information
_____________
The Latest Research
Recent SCI Research Articles
_____________
New Member Spotlight
Brittany Hand, PhD, MOT, OTR/L

How long have you been a member of ASIA?
Seven months
Why did you choose the SCI field?
Both personal and professional reasons informed this decision. On a personal level, my grandfather sustained an SCI
Read More...