Trolley Tours of Rochester- Available for ASIA conference registrants and their guests.
This informative tour features Rochester's major historic, cultural, and architectural sites and attractions. Rochester and the "Bluff lands" region offers an overview of Rochester's fascinating medical history along with the Mayo family's ties to pioneer, Civil War, and Minnesota history. By the end of this tour, you will know the inside story of Rochester's amazing growth and transformation from a humble Midwestern farm town to world- famous mecca for the medical arts.
---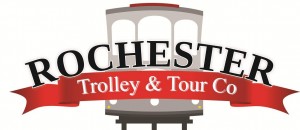 Wednesday, May 2, 2018 – 1 ½ hours
6:00pm to 7:30pm – Rochester City & Mayo Historical Trolley Tour
Friday, May 4, 2018 – 2 ½ hours
2:00pm to 4:30pm – Rochester City & Mayo Historical Trolley Tour
Register Now! http://asia-spinalinjury.org/
*Trolley tours cost $20.00
*Wheelchair accessible trolleys are available.  Please email the asia office to schedule an accessible trolley for your tour.
Trolleys will arrive 10 minutes early for tours.  The trolley tour pickup location is at the Mayo Civic Center.