You're Invited!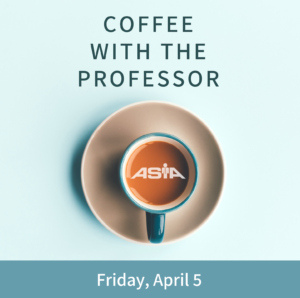 The American Spinal Injury Program committee invites you have Coffee (and breakfast) with a
"Professor" during the upcoming 2019 Scientific Meeting, April 2-5 in Honolulu, Hawaii.
"Coffee with the Professor" will be an opportunity for new members of ASIA to have an informal chat
(and coffee) with professional idols, mentors and leaders from the field of Spinal Cord Injury.
Professors (faculty members and ASIA leaders) will sit with small groups during "Coffee With the Professor."
The session is scheduled for Friday, April 5, 7:00-8:00 am
Hilton Hawaiian Village
Waikiki, Hawaii
Located in room Honolulu 1.