New Fellowship Award!
Congratulations to Chris Cherian, MD and Audrey Chun, MD, recipients of the 2019 Anthony DiMarco Fellowhsip Awards.
The Anthony F. DiMarco MD Fellowship Award is an annual award of $750.00 given to a clinical resident or fellow in training in Physical Medicine and Rehabilitation with the goal of fostering research in spinal cord injury, engaging individuals in training and enhancing membership in ASIA. Submitted abstracts will be forwarded to the Awards Committee for final award selection. The Recipient of this award will be notified ahead of the annual meeting so he/she can prepare an oral presentation for the conference. For the purposes of this award, a research project may include basic research, translational research, human neuroscience research, research in secondary complications, clinical trials research, engineering research, imaging or case studies in all areas of spinal cord injury.
Dr. DiMarco is a Professor of Medicine, Physical Medicine and Rehabilitation, Physiology and Biophysics at Case Western Reserve University. For more than two decades, Dr. DiMarco has been a leader in researching the restoration of respiratory muscle function in persons with spinal cord injury. He has received more than $17 million in funding as a Principal Investigator by the National Institutes of Health and the Food & Drug Administration over the past 25 years.  Dr. DiMarco holds nine patents on new technology to restore respiratory muscle function in spinal cord injury.
---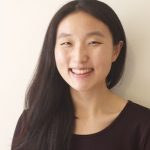 Audrey Chun, MD, is a PGY4 Physical Medicine & Rehabilitation (PM&R) Resident at The Icahn School of Medicine at Mount Sinai (ISMMS). She received her Bachelor's Degree in Biology with a Concentration in Animal Physiology in 2011 at Cornell University. She then received her Medical Degree in 2015 from ISMMS. She completed her Preliminary Medicine Internship in 2016 at Greenwich Hospital before returning to begin her PM&R Residency at ISMMS. She will be pursuing a Fellowship in Spinal Cord Injury Medicine at ISMMS from 7/2019 through 6/2020.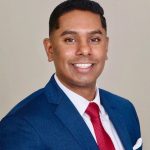 Chris Cherian, MD, is currently a PGY-4 resident at Rutgers New Jersey Medical School/Kessler Institute for Rehabilitation in the Department of Physical Medicine and Rehabilitation (PM&R). He was raised in Houston, Texas and received his Bachelors of Arts in Psychology and minor in general business administration from the University of Texas at San Antonio. He then went on to receive his medical degree from Ross University School of Medicine. He completed his Medicine Internship at the Mount Sinai Hospital Medical Center in Chicago, Illinois before moving to the garden state for his PM&R residency. He will be pursuing fellowship training in Sports Medicine at Emory University School of Medicine in Atlanta, GA.
Chris has held various leadership positions throughout his career. At Kessler, he has been a participant on various committees and interest groups such as Wellness, Sports Medicine, and Musculoskeletal Ultrasound. He also had the opportunity to serve as the Administrative Chief Resident. Nationally, Chris has served on the Association of Academic Physiatrist (AAP) Resident-Fellow Council as the Advancement Representative while also serving as the resident representative to the membership committee of the AAP.
Chris has a particular interest in the use of orthobiologic interventions for chronic soft tissue and joint disorders. He has presented posters at multiple national conferences and has been a contributing author to various manuscripts related to nonoperative treatment of orthopedic conditions. He is currently participating in research evaluating the use of Autologous, Micro-Fragmented Adipose Tissue as a Treatment for Chronic Shoulder Pain in Wheelchair Using Individuals with Spinal Cord Injury.
He is a currently an active member of the American Spinal Injury Association (ASIA), Association of Academic Physiatrists (AAP), American Academy of Physical Medicine and Rehabilitation (AAPM&R), American Medical Society of Sports Medicine (AMSSM), and the New Jersey Society of Physical Medicine and Rehabilitation (NJSPM&R).
---
Dr. Chun received recognition during the 2019 SCI Summit in Hawaii.  Drs. Cherian and Chun will be invited to talk about their research and award winning abstracts at the 2020 Scientific Meeting in New Orelans, May 4-7.
---
Award Rules and Eligibility

There will be a special call for abstracts for the Antony DiMarco Award in fall of 2019. The applicant must be an ASIA member (including trainee membership $50/ year). Please submit all abstracts to the ASIA office asia.office@asia-spinalinjury.org
After reviewing all submitted abstracts, the Awards Committee will determine and notify the winner.  The award includes a cash prize and award, with an invitation to present at the next Annual Scientific Meeting.
Please keep your abstract to a character limit of 3300 (with spaces) for the body of the abstract/course, which roughly translates to 300 words.
If you have any questions about this award or your submission, please email Patty Duncan patty@asia-spinalinjury.org