Join us in Rochester for the 44th Annual Scientific Meeting and Precourse.
Early Registration Rates end April 16, 2018.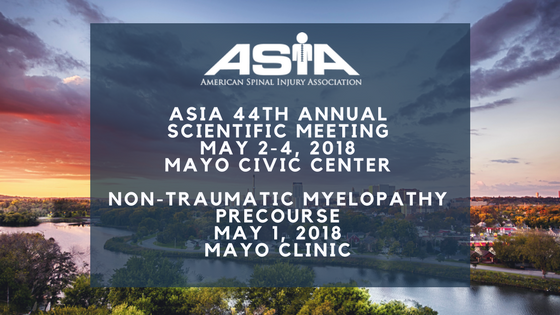 » Read more about: Early Registration Rates End April 16, 2018 »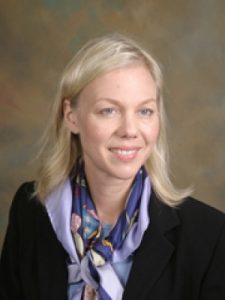 The 2018 Vogel Award Recipient is Dr. Joanne Baerg for a paper titled "Cervical spine imaging for young children with inflicted trauma: Expanding the injury pattern".  The paper appeared in the Journal of Pediatric Surgery in May, 2017.  The award honors Lawrence C. Vogel, MD, a recognized world expert on SCI in children.
Announcing the Fellow of the American Spinal Injury Association Award.  Fellowship in the American Spinal Injury Association (FASIA) is bestowed by the Board of Directors in recognition of distinguished accomplishments within the fields of spinal cord injury research, clinical practice, education and advocacy, and for a longstanding active membership of service to the society. Inaugural Fellow Award recipients will be announced during the awards ceremony at the 2018 Annual Scientific Meeting in Rochester, Minnesota.  Details here. » Read more about: Fellow of the American Spinal Injury Association Award (FASIA) »