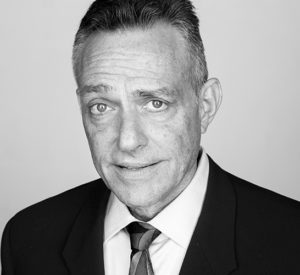 John Handrakis, PT, DPT, EdD, NCS
How long have you been a member of ASIA?
Since September 2016
Why did you choose the SCI field?
I chose the field of spinal cord injury (SCI) based on the many positive experiences I have had while providing physical therapy to persons with SCI and because of the devastating impact this injury can have on so many aspects of a person's life. I am heartened by the fact that the findings of our research can make meaningful contributions to improving clinical care and quality of life for persons with SCI.
Most recent accomplishments:
Dissemination of findings from our thermoregulation research program, Self-Reported Effects of Seasonal Cold Exposure in Persons with Paraplegia, with investigators from the VA RR&D National Center for the Medical Consequences of SCI and students from New York Institute of Technology (NYIT) School of Health Professions DPT program, was recognized as "Best Original Research Poster" at the Academy of Spinal Cord Injury Professionals national conference in Nashville, Tennessee in September, 2016. As PI of our thermoregulation program at the VA RR&D National Center for the Medical Consequences of SCI, James J Peters VA MC, I am proud that the goals of our research have been recognized by funding from the VA Rehabilitation, Research, and Development Service, Craig H. Neilsen Foundation, and the Small Projects in Rehabilitation Research (SPiRE) program of the VA RR&D. I also was awarded board certified specialist in Neurologic Physical Therapy (NCS) by the American Board of Physical Therapy Specialties (ABPTS) in July 2016.
Why did you join ASIA?
I joined ASIA to enhance my ability to interact with and form new collaborations with fellow clinicians and scientists in the field of SCI. As my research focus is in thermoregulatory dysfunction in persons with SCI, I joined the Autonomic Standards Committee of ASIA to collaborate in the area of autonomic dysfunction with the aim of leading the development of tools to better evaluate thermoregulatory dysfunction after SCI.
Biography:
I am originally from NYC and grew up in the Bronx. I received my baccalaureate degree from Fordham University and did my physical therapy training at Columbia University College of Physicians & Surgeons. My formative clinical experiences were providing rehabilitative care for persons with SCI at Rusk Institute of Rehabilitation, NYU Langone Medical Center. I later continued my education to receive a master's degree in exercise physiology at Long Island University, a doctoral degree in applied physiology from Columbia University, Teachers College in 2008, and a transitional Doctor of Physical Therapy (DPT) degree from NYIT in 2010. I am currently an Associate Professor with Tenure at NYIT in the Department of Physical Therapy and a Research Health Scientist at the VA RR&D National Center for the Medical Consequences of SCI, James J Peters VA MC. It is a pleasure to be able to bring the findings from my collaborative research conducted with the physicians and scientists at the National Center for the Medical Consequences of SCI to the DPT students at NYIT.